SUMMARY OF STRENGTHS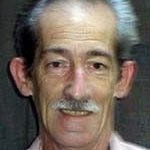 My Office is in Santiago, Chile
(UTC-04:00)
Certified in English by the U. of Cambridge
Level C2 (IELTS 8.5-9.0)

Native Spanish Speaker
9 years University Studies and Degrees
Universidad Católica de Chile, Universidad Católica de Valparaíso, Manpower-Chile & Universidad de Las Americas.
Certified & Tested in translation by
CONICYT
ProzCom
Bull. Atomic Scientists
Cotich
Degreed and on the job experience for
Biology / Fisheries / Environment / Business /
Management / Engineering / Civil / Construction
High quality translations
I don't use MT
I don't work in the cloud
I don't use crowdsourcing for external use
I put all my experience and professionalism towards conveying messages in a form, which is complete, accurate, and undeviating from the original.
With this purpose and wishing to fulfil my clients' highest quality expectations, my translations are not literal, they consider facts, arguments, ideas and concepts, and are written respecting the spirit of the original text.